▼Enantioselective Aza-Friedel–Crafts Reaction of Furan with α-Ketimino Esters Induced by a Conjugated Double Hydrogen Bond Network of Chiral Bis(phosphoric Acid) Catalysts
The article was first published on 25 Jun 2018
Chem. Sci., 2018, Accepted Manuscript
DOI: 10.1039/C8SC02290A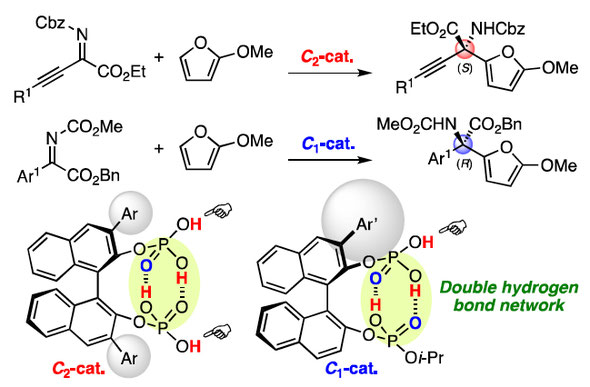 Chiral C2- and C1-symmetric BINOL-derived bis(phosphoric acid) catalysts, which have OP(=O)(OH)2/OP(=O)(OH)(OR) moieties at the 2,2'-positions, were developed and used for the enantioselective aza-Friedel–Crafts reaction of 2-methoxyfuran with α-ketimino esters for the first time. The intramolecular conjugated double hydrogen bond network is a key to increasing the Brønsted acidity and preventing deactivation of the catalysts. Highly functionalized α-amino acid derivatives with a chiral quaternary carbon center could be transformed into versatile optically active N- and O-heterocycles and an α-aryl-substituted serine.
▼Enantioselective Halo-oxy- and Halo-azacyclizations Induced by Chiral Amidophosphate Catalysts and Halo-Lewis Acids
Yanhui Lu, Hidefumi Nakatsuji, Yukimasa Okumura, Lu Yao, and Kazuaki Ishihara*
J. Am. Chem. Soc. 2018, 140(19), 6039-6043.
DOI: 10.1021/jacs.8b02607
Publication Date (Web): April 30, 2018
https://pubs.acs.org/doi/pdf/10.1021/jacs.8b02607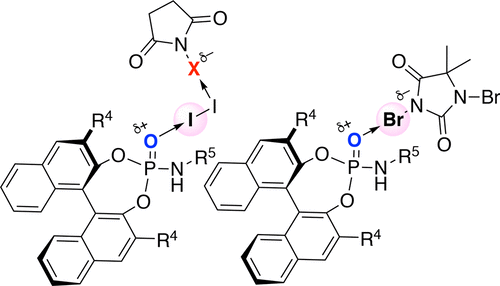 ▼Boron Tribromide‐Assisted Chiral Phosphoric Acid Catalysts for Enantioselective [2+2] Cycloaddition
Chem. Asian J. 2018, 13, xxxx–xxxx.
First published: 30 March 2018
https://doi.org/10.1002/asia.201800351
DOI: 10.1002/asia.201800351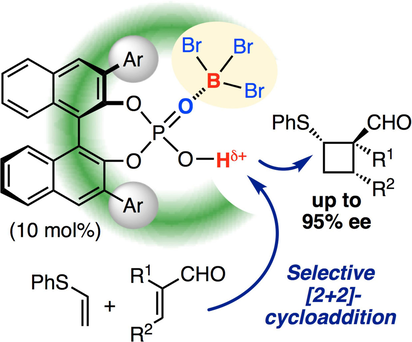 Proton challenge: BBr3‐assisted chiral phosphoric acid catalysts were used for the enantioselective [2+2] cycloaddition of vinyl sulfides with acroleins. One of the obtained [2+2] cycloadducts could be readily transformed to a key intermediate for (+)‐frontalin as a pheromone of Asian elephants.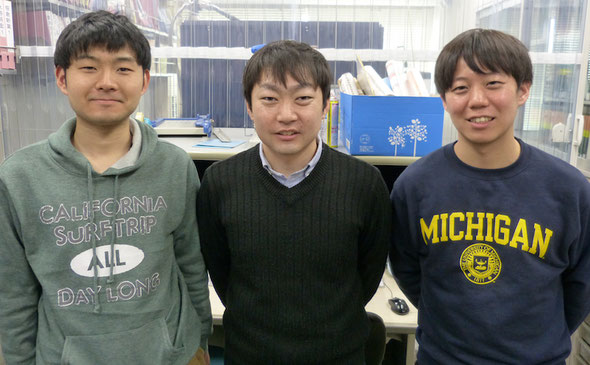 ▼Metal-Free Transesterification Catalyzed by Tetramethylammonium Methyl Carbonate
Manabu Hatano, Yuji Tabata, Yurika Yoshida, Kohei Toh, Kenji Yamashita, Yoshihiro Ogura, and  Kazuaki Ishihara*

Green Chem. 2018, 20(6), 1193–1198.
The article was received on 26 Dec 2017, accepted on 13 Feb 2018 and first published on 13 Feb 2018.

Environmentally benign metal-free tetramethylammonium methyl carbonate is effective as a catalyst for the chemoselective, scalable, and reusable transesterification of various esters and alcohols in common organic solvents. In situ-generated highly active species, tetramethylammonium alkoxides, can greatly avoid the self-decomposition at ≤110 °C, and reusable. In particular, chelating substrates, such as amino alcohols, diols, triols, sugar derivatives, alkaloids, α-amino acid esters, etc., which deactivate conventional metal salt catalysts, can be used. A 100 gram scale biodiesel production was also demonstrated.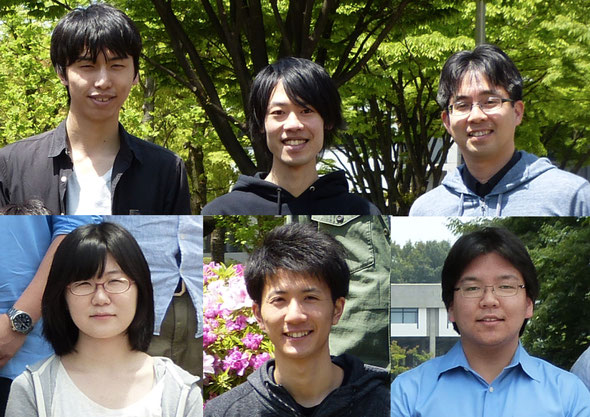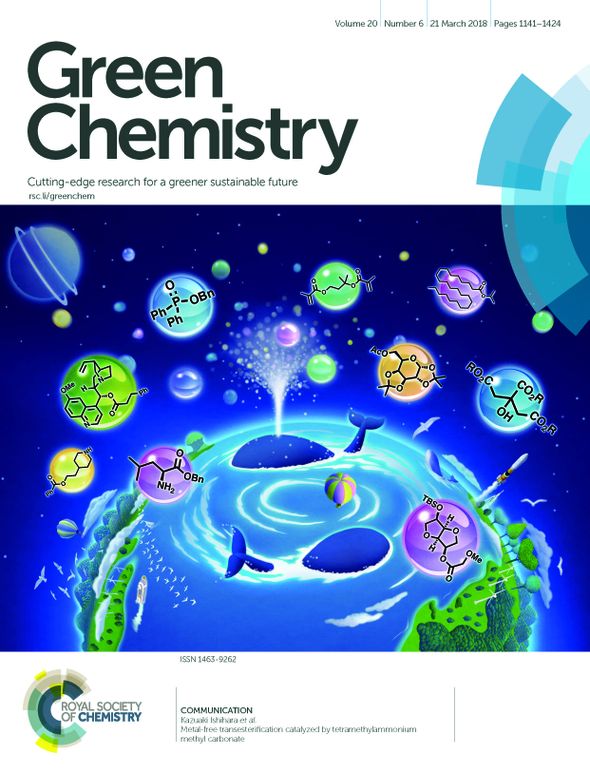 ▼Enantioselective Aza-Friedel-Crafts Reaction of Indoles with Ketimines Catalyzed by Chiral Potassium Binaphthyldisulfonates
ACS Catal. 2018, 8, 349–353.

Publication Date (Web): December 4, 2017 (Letter)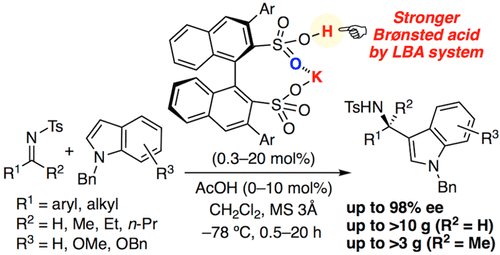 The enantioselective aza-Friedel–Crafts reaction of indoles with low-reactive ketimines has been developed in the presence of a chiral monopotassium binaphthyldisulfonate as a strong Brønsted acid catalyst. A broad substrate scope was achieved, and the corresponding 3-indolylmethanamines with a chiral quaternary carbon center were obtained in high yields with high enantioselectivities. The addition of a catalytic amount of acetic acid considerably promoted the reaction, and a gram-scale reaction could be achieved with reduced catalyst loading.